Union Springs Supermarket Departments
We have a wide selection of beef, pork, chicken and turkey. Our fresh meat is cut right in store and is never injected with solutions, preservatives or color. When available, we always stock USDA inspected products. Stop by today to explore our great selection and unbeatable prices.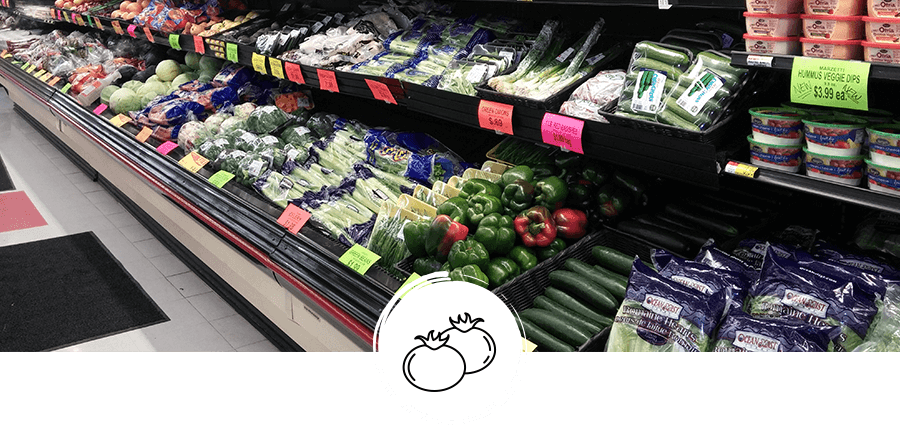 We provide fresh hand chosen produce from Our Local Vendors such as Calandro Produce located in Auburn, NY & Mancuso Produce, Williamsville, NY. Also Fresh Picked produce from Emmi Farms located in Baldwinsville, NY when available.
Our deli & bakery offers the best rolls, breads, meats, cheeses & other salads to satisfy your needs. Hot Rotisserie Chickens cooked many times daily. We have the best sub sandwiches in town, made fresh to order. They are made on our fresh in-store made sub rolls. Our Roast Beef is cooked fresh daily in our rotisserie. Looking for a meat, cheese or produce tray for your next event? Ask one of our experts today – they can help you decide what to get and how much you will need. No order is too big or small. We can accommodate any size that you are looking for.
Our frozen aisles are filled with your favorite products to get you through your fast-paced days. From breakfast to dinner to afternoon snacks, we have items that are nutritious and delicious. From Perry's Ice Cream to Lasca's Frozen Dinners, our freezers are stocked with a nice variety of frozen treats.
We have wholesome dairy products for your family. We support our local farms with carrying Byrne Dairy Milk, Local Edwards Eggs out of Genoa, NY & Farm Fresh Organic Eggs from Hidden Meadow out of Union Spring, NY. Dairy does a body good – so make sure to stock up today.
We have a wide selection of grocery items for you to choose from. We feature national brands and great Best Yet private label items at affordable prices. If you can't find something you are looking for, just ask an associate to help. You will be surprised with the variety of items that we carry.